SACI Events
Download SACI National Programme 2016 -2025
Download information on past SACI Conventions
Young Chemist Symposium: 8 - 9 July 2021 Virtual Event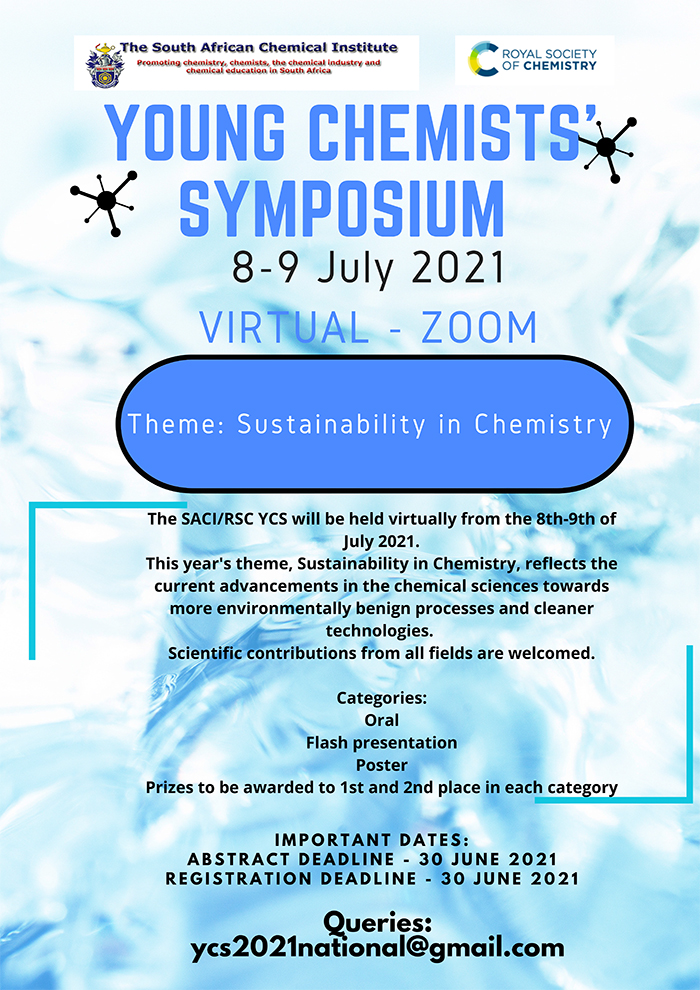 Download Flyer Download Call for abstracts
Saved by the Smell: Using Chemical Signals to Protect Predators and Livestock
DR PETER APPS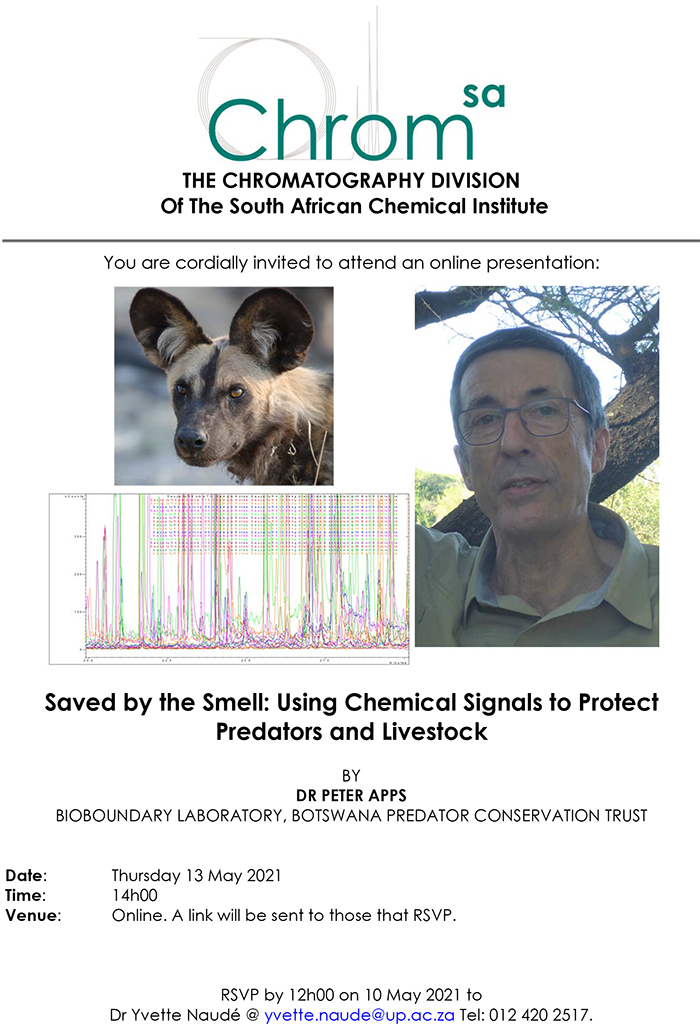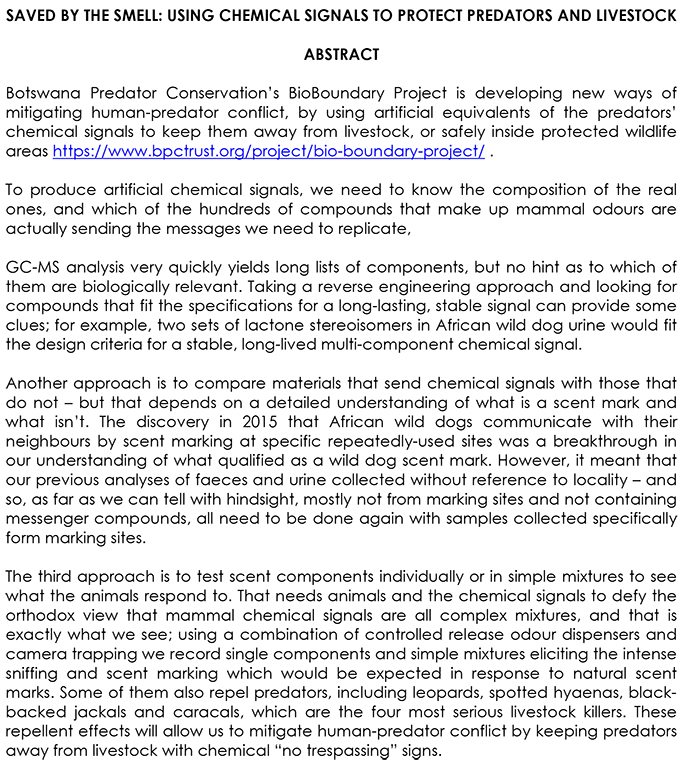 GEORGE CARR'S 80TH BIRTHDAY
Saved by the Smell: Using Chemical Signals to Protect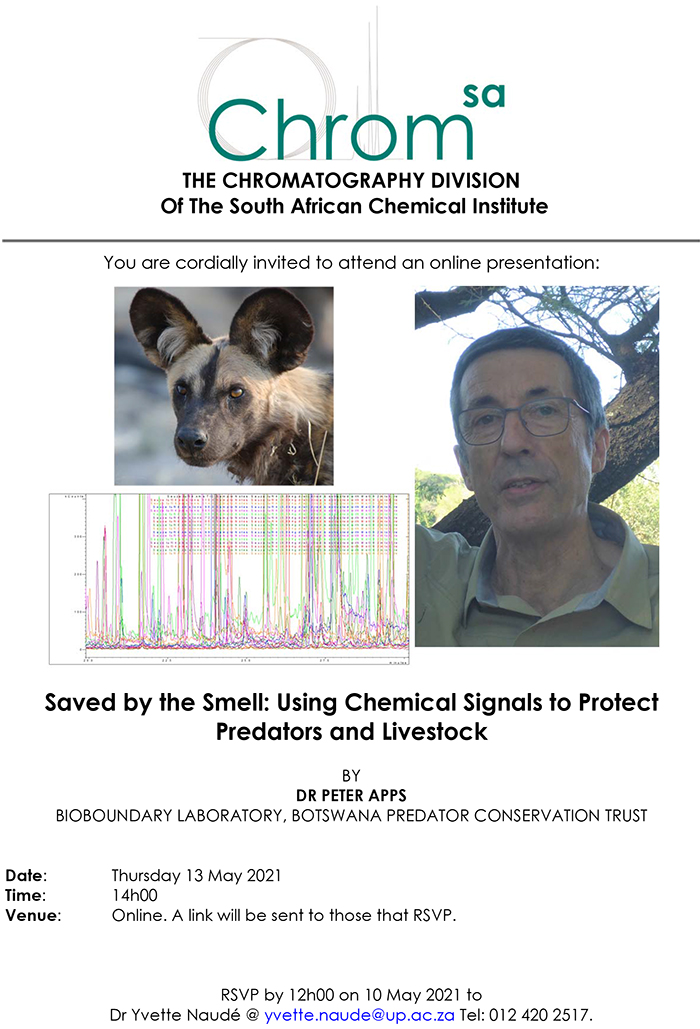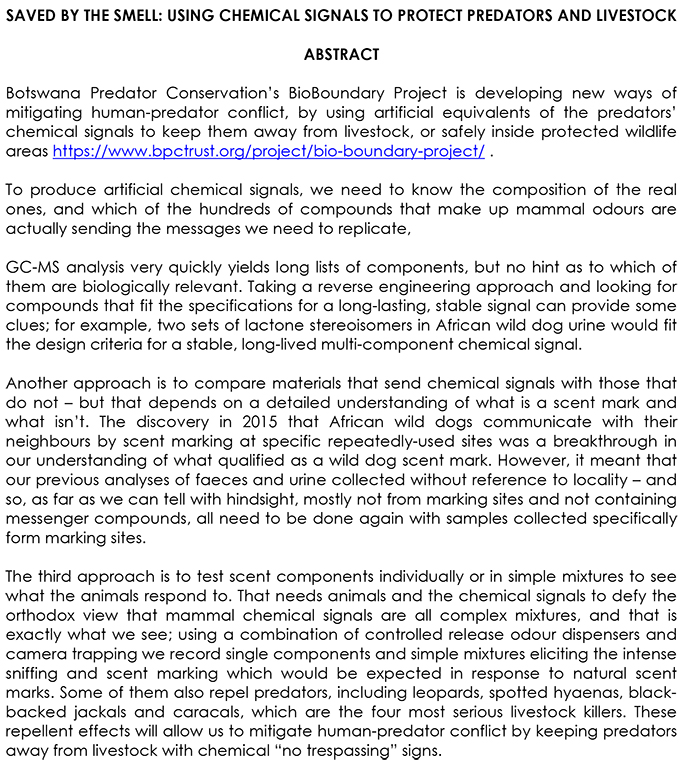 1st Commonwealth Chemistry Congress
Dear SACI Members

Come together to promote excellence in the chemical sciences

1st Commonwealth Chemistry Congress
18–20 May 2021, Online and free to attend
Commonwealth Chemistry's first major activity will be its inaugural Congress bringing together senior researchers and early career chemists from across the Commonwealth nations to discuss research addressing the Sustainable Development Goals (SDGs).
The 1st Commonwealth Chemistry Congress offers a unique opportunity during the difficult times of the pandemic to engage with a Commonwealth network across the breadth of the chemical sciences. The programme includes scientific sessions on the following themes:
biodiversity and natural products

energy and materials

food and agriculture

green chemistry and catalysis

health and wellbeing

water and environmental chemistry
In addition to panel discussions on career pathways and the importance of the Commonwealth's role in achieving the SDGs, there will be networking opportunities to share and discuss research.
Registration is free for early career chemists. This is a fantastic opportunity to join this special Congress. Places are limited, so register now to attend.

Don't miss out on the opportunity to further your career progression. Join us in May.
ICCE 2020
The Committee for the 26th IUPAC International Conference on Chemistry Education, ICCE 2020, is offering a total of four travel bursaries to provide support for the travel of emerging researchers and doctoral students based in an African Country to attend the ICCE 2020 conference to be held in Cape Town 18 - 22 July 2022, South Africa.

Applications can be made on the ICCE 2020 website at the links shown below. Please note that submission of an abstract is a requirement for the application process.

Abstracts https://www.icce2020.org.za/abstract/
Travel bursary https://www.icce2020.org.za/travel-bursaries/

Please circulate this email to those whom you think could qualify for one of the travel bursaries.
Yours sincerely,
Bette Davidowitz
Chair of the LOC for ICCE 2020