Contact
This is a new initiative to promote Green Chemistry in South Africa.
Feel free to email us for more information
Commitee Members
NEW SACI GREEN DIVISION COMMITTEE
At the recent SACI convention held in East London, a new Green Chemistry Division Committee was selected. Listed below are the committee members together with a brief vita of each.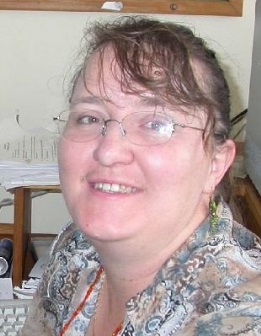 Rosa Klein (Rhodes), Chair.
Senior Lecturer. My research interests are focussed on the development of synthetic methods toward the preparation of heterocyclic compounds with medicinal potential, particularly in the area of HIV. We aim to use catalytic methods wherever possible, greener solvents and solvent free reactions, and microwave assisted synthesis and will soon start developing methods adapted to flow-chemistry.
Email: r.klein@ru.ac.za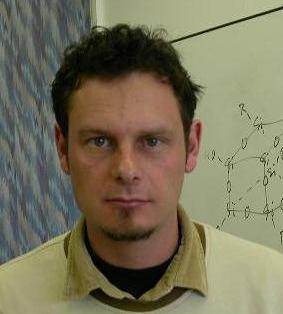 Werner van Zyl (UKZN), Vice-Chair.
Associate Professor. Research speciality in area of Inorganic Chemistry and -Materials especially Group 11 metals and P/S based ligands and nanocomposites with interest in Green- and sustainable Energy chemistry.
Email: vanzylw@ukzn.ac.za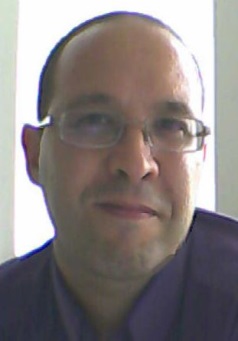 Rui Krause (Rhodes), Secretary
Professor in the Department of Chemistry at Rhodes, Research in Medicinal Organic Chemistry and Nanomaterials, especially green-chemistry approaches to the synthesis and use of nanomaterials.
Email: r.krause.ac.za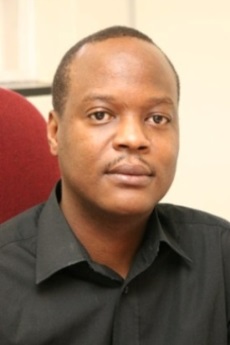 Vincent Nyamori (UKZN), Treasurer
Academic Leader and Senior Lecturer. Past Chair for the Green Chemistry SACI Division. Research interests involve the utilization of novel approaches for synthesis by applying alternative greener methods. Organometallic reactions with a focus on the use of ionic liquid as reaction media or organometallic solventless or solvent-free reactions. He also has an interest in sustainable energy through nanotechnology.
Email: Nyamori@ukzn.ac.za
Philip Labuschagne (CSIR), Industry
Project leader – encapsulation within CSIR. Research focused with objectives to find pharmaceutical solutions to Southern African and African specific diseases using supercritical CO2 encapsulation processes - and also to expand the use of supercritical CO2 encapsulation technologies in South Africa. The CSIR undertakes directed research and development for socio-economic growth.
Email: plabusch@csir.co.za
Alufelwi Tshavhungwe (DST), Government
Deputy Director: Chemicals and Related Services Unit
Department of Science and Technology, Pretoria. Area of work: Public policy
Email: Alufelwi.Tshavhungwe@dst.gov.za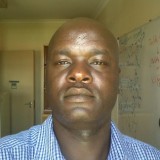 Martin Onani (UWC) Executive committee member.
Associate Professor in Inorganic Chemistry. Lecturer and researcher in Materials, Organometallic chemistry and catalysis aimed at utilizing green techniques. Involved in the DST/MINTEK National Nanotechnology Innovation Centre Biolabels Platform of the University of the Western Cape (UWC). Also involved in the DST MSc nanoscience hosted by the UWC.
Email: monani@uwc.ac.za
Chemistry - our key to the future!
The SACI Mission: To look after and represent the interest of chemists in South Africa
Benefits of Belonging to SACI
1. SACI is the only body in South Africa which is concerned solely with the promotion of the interests of chemistry and chemists. This involves representation on SACNASP, NSTF/SETAG, CHIETA and other government and non-government organizations.
2. SACI has both a geographical (Gauteng, Western Cape, Eastern Cape and KwaZulu-Natal) and a discipline-based structure. The eleven sections include analytical, chromatography, environmental, industrial, inorganic, organic and physical chemistry, electrochemistry, chemical education, ChromSA and SAAMS.
3. Membership is open to all those with qualifications in chemistry or have an interest in chemistry.
4. SACI holds a Convention every two years. Many of the sections also hold regular biennial specialist conferences.
5. Reduced registration fees apply for SACI members to SACI-sponsored conferences and workshops.
6. Membership of SACI entitles chemists to join IUPAC, and enjoy access to IUPAC publications and services.
7. SACI publishes an electronic research journal, the South African Journal of Chemistry.
8. SACI makes annual awards recognizing outstanding achievements by chemists.
9. SACI fosters and encourages student participation in events of interest to chemists, such as Young Chemists' Events, research colloquia, postgraduate symposia etc.
10. SACI publishes a monthly newsletter, which reports news and events of interest to chemists.
11. SACI has links with other related institutions and associations, for example the South African Institution of Chemical Engineers, the Chemical and Allied Industries Association and the Royal Society of Chemistry (RSC).
12. Membership of SACI gives benefits when attending RSC events.
13. SACI carries out an annual salary survey.
Click here to apply online